Screening different cannabis strains
and other plant material to discover
their biological effect on cells
Better understanding the uniqueness
of strains giving the cultivator scientific
based evidence and enabling more
robust joint research collaborations
MyPlant was incorporated in 2018 by Cannasoul Analytics, a leading cannabis research company
held by Prof. Meiri and the Technion – Israel Institute of Technology.
MYPLANT DEVELOPS CELL
BASED DISEASE MODELS
TO UNDERSTAND BIOLOGICAL EFFECTS
We are developing a cell-based library of various indications/models enabling the
discovery of the therapeutic effect of cannabis strains on medical conditions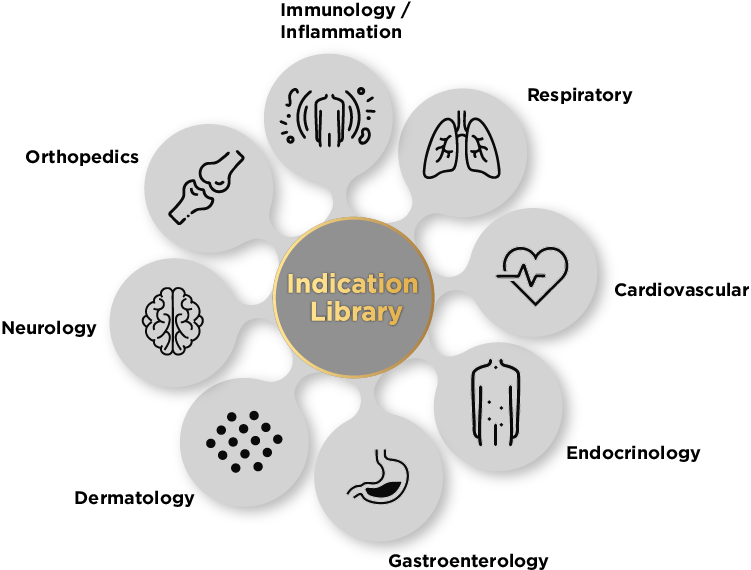 IMMUNOLOGY /
INFLAMMATION
A successful immune response is a result of balanced expression of pro- and anti-inflammatory elements that are carefully tuned with the goal of clearing the hazard and limiting host damage.
The immune response changes in accordance to the challenging pathogen
Models available to test the effect of plant compounds on the immune response to bacterial-, viral-, fungal- stimulus as well as evaluation of T-cell response
Respiratory diseases can be classified in many ways: by the organ or tissue involved, by the type and pattern of associated signs and symptoms, or by the cause of the disease.
We develop models aimed to reveal the plant extracts that assist to in reduction of the pulmonary damage seen in many different conditions

To ensure blood supply to tissue according to need, diverse regulation mechanisms take part the cardiovascular system. These mechanisms sustain the body's homeostasis.
We develop models to unravel the unique plant extracts that regulate angiogenesis, effect the blood vessels healing process and vascular inflammatory conditions
An adaptive response to stress results in a change in secretion levels of various hormones such as cortisol. Following induction of hormone biogenesis, we evaluate the effect of different compounds on hormone secretion and regulation.
Additional metabolic disorders such as liver disorder and diabetes are being tested
We develop models to test the ability of plant compounds to assist the healing of Intestinal inflammation and to restore intestinal permeability
Upon injury, wound healing proceeds in an organized way and follow four processes: Homeostasis, Inflammation, Proliferation and Remodeling.
We develop models for the proliferative and maturation stages, at which the recovery of skin monolayer and skin fibrosis is measured.
As well as models for skin irritation and psoriasis
There are many types of neurological disorders that differ in their cause or signaling cascade, however, partially share similar outcome such as neuronal degradation.
We develop models to study the neuroprotective effect of plant compounds on neuronal cells
Bone growth and bone resorption cycle is carefully coordinated by the dynamic relationship between osteoclasts, osteoblasts, and an array of hormonal regulatory influences.
Bone loss is a natural consequence in Aging, Osteoporosis, and different bone metabolic disorders.
We examine the ability of plant compounds to delay bone loss or restore the balance
UNDERSTANDING THE EFFECT
ON CELLS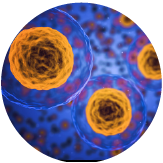 HIGH THROUGHPUT
SCREENING TECHNOLOGY
MyPlant screens the plants' active compounds using high-throughput screening
systems enabling future automation of the screening process.
DATA COLLECTION
AND BIO-INFORMATICS
MyPlant will develop a large data base which will include information regarding full profile
analytics of the plant materials screened and their biological effect on various indications.
TARGET MARKET
Cultivators
Pharma
Plant R&D Companies
Food Supplements
Cosmetics
OUR TEAM
Dedicated to developing scientific intellectual property, medical product
and technologies. MyPlant Bio is backed by out robust scientific analysis.
Dr. Keren Gueta-Milshtein
Dr. Keren Gueta-Milshtein
COMING SOON
MYPLANT BIO INTERNATIONAL